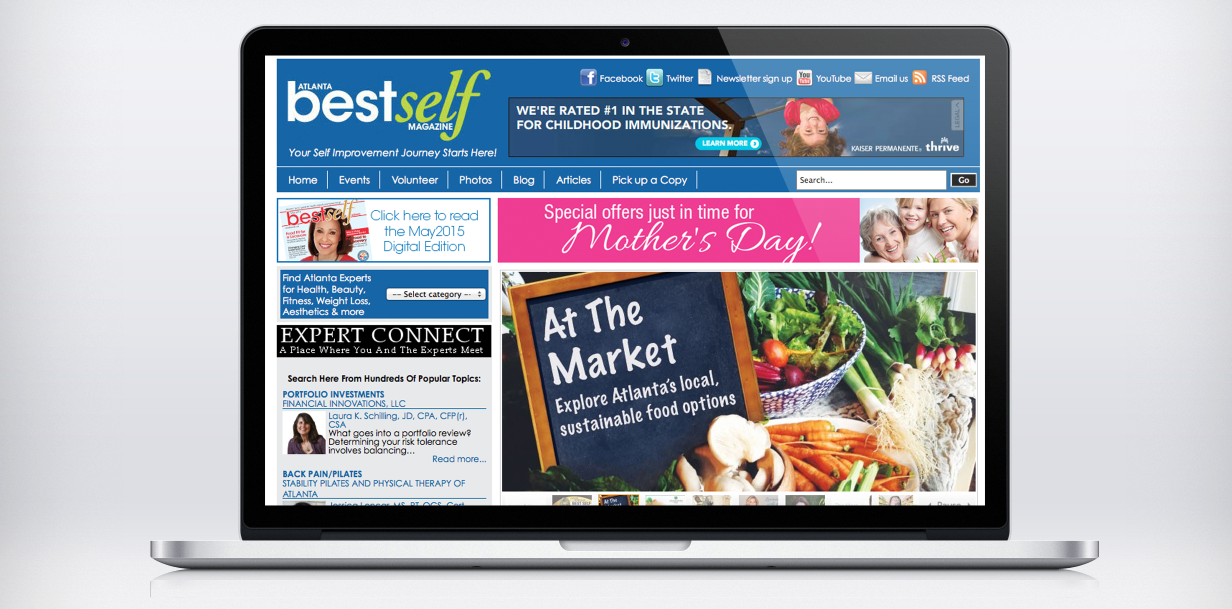 Best Self Atlanta magazine has been created for the purpose of providing information, tools, and resources to help readers realize their potential and live their best life. The magazine helps readers identify their personal goals, create step-by-step strategies, explore opportunities and find local experts and resources. Best Self focuses its editorial pages on information for obtaining optimal health, self confidence, and happy living.
Project Overview
Best Self just launched their magazine in 2009 and needed a website to house their editorial and supplement their ad sales.
Project Task
The website was to showcase several different facets of the magazine. 1) editorial content, 2) business directory (made up of advertisers), 3) event calendar, 4) photo gallery featuring people at best self and advertisers' events, 5) a coupon section and 6) a section to sell expert advice pages. Also, since this was going to be an editorial and blog driven site, we had to build this with the idea that down the road the site would contain a massive amount of content. Note: At the time this site was build, it was built as a full site version.
Competitive Analysis
We did a study on many magazines that focused on health, beauty, medical advice, fitness and people-oriented. From that we looked at similarities, differences, call to actions and decided how Best Self's voice would mesh to the user experience.
Wireframing
Using illustrator to create a wireframe, we was able to layout and present how to access important aspects of the site.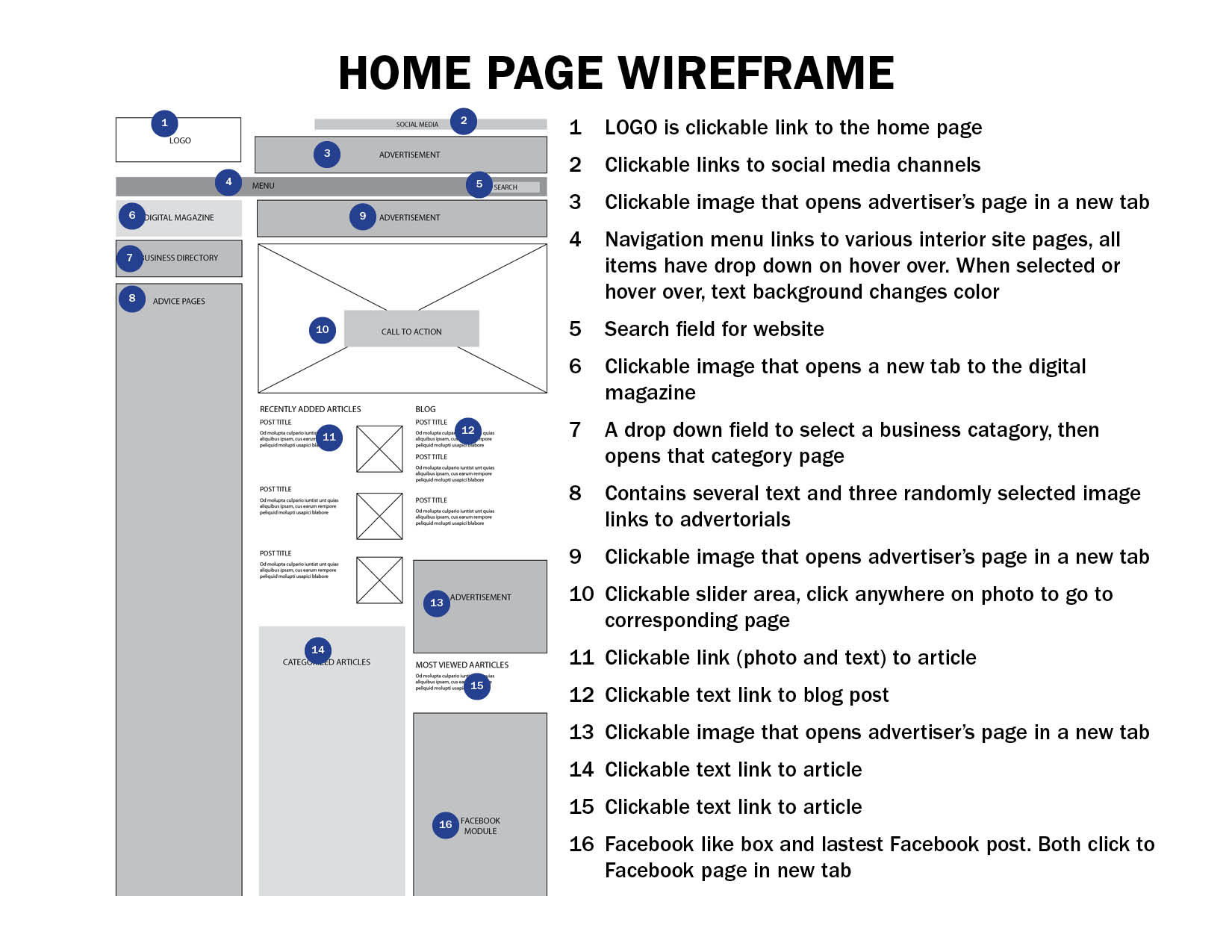 Design and Development
Once the structure of the site was approved, design comps was presented and then the site was past off to a development team. The development process was closely monitored and tested to ensure the site was functioning properly.
Usability Testing
The site was tested by office team members, friends of the publishers and a select group of advertisers from the magazine. The results were positive with minor changes.
Final Deployment